Coronavirus - How to cancel your trip to Japan?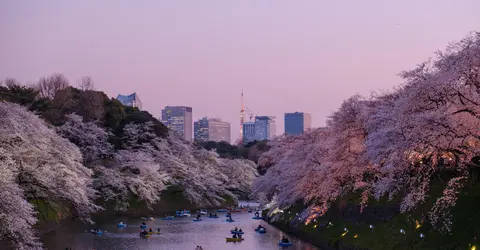 Comment faire pour reporter votre voyage au Japon utiliser votre avoir ?
Vous deviez partir au Japon avec Japan Experience ? Voici comment faire pour obtenir un remboursement ou un avoir et comment l'utiliser. 
---
We are currently faced with an unprecedented international situation and are forced to postpone travel plans until Japan's borders are reopened.
Our top priority today is the protection and health of our customers and our team.
We have been helping our customers since the start of the epidemic and we are closely monitoring the evolving situation. We have processed thousands of refunds, issued a large number of credit notes and continue to support our clients during this difficult time.
---
Canceling a tour or house rental
For those customers with a departure date or house rental check-in date before the 31st December 2021 and wish to postpone their travel plans, we offer a credit note. The credit note is for your order's total amount and valid for 18 months from the cancellation date.
Confirmation of this free credit is subject to the agreement of our service providers. To receive this credit note, please send us a request as soon as possible.
If a travelogue has already been sent out to you, you will be asked to return all the products included in the travel pack: Japan Rail Pass, Hakone Free pass, Airport transfer, Suica or Pasmo card.
If you do not want to receive a credit note, you can also request a refund for your order. This reimbursement will follow our general terms and conditions.
Please note: if you have already received a refund, you will not be eligible for a credit note. Also note that if your future order's value is higher than the value of your credit note, you will have to pay the difference.
For those whose departure date is after the 31st December 2021, your stay remains scheduled for the moment.
---
Cancellation and refund of products and services: Japan Rail Pass, car rental, activity reservation
For customers who have ordered a Japan Rail Pass, rented a car or booked an activity, we offer a refund in accordance with our terms and conditions. 
> For more information on cancellation conditions and costs per product
---
How do i get a refund or a credit note?
For products that you received by post (Japan Rail Pass), you must return your order to us using a registered or tracked postal service with a receipt. 
> A list of all our worldwide offices can be found here
Make sure that your entire order is included in the package before sending it to us.
Japan Experience will not accept any responsibility for items returned and lost by the delivery company.
Concerning the products and services that have been sent to you by email, such as the reservation of tours and activities, car and house rentals, please email our customer service team.
To receive a refund or a credit note following the cancellation of certain products (house rental, car rental, reservation of an activity, reservation of a tour), deadlines must be observed. If the cancellation occurs outside these deadlines, we will not be able to refund or provide a credit note.
Please note that it is not possible to get a refund or credit note for driver's license translations, Suica and Pasmo cards, travel guides and Tokyo / Kyoto maps.
For a Japan Rail Pass refund, customers who purchased the Japan Rail Pass Assistance service will not be charged the cancellation fee.
---
Japan Experience offices
In response to the situation and to ensure the safety of customers and staff, our stores remain closed to the public until further notice. However, our team remains at your disposal by phone or by email (contact@japan-experience.com).
Please note that it is now possible to return products to any of our offices in Los Angeles, Paris, London, Madrid and Berlin, regardless of which office you made the original purchase. Currently, it is not possible to mail returns to our offices in Japan and Australia. Mail is received and processed by our team every day.
Due to the high volume of inquiries our team receives from all over the world, there may be a slight delay in processing your request. We thank you for your patience. Our team will do everything possible to help you and answer your questions or concerns.
We thank you in advance for your understanding in this exceptional situation and we remain at your disposal for any further information.
While waiting to be able to explore Japan again, we continue to work on new products and content, and we look forward to sharing them with you soon! As soon as you have the opportunity to travel again, we will be happy to assist you with your trip to Japan.
---
When and how to use your credit note?
Do you have a Japan Experience credit note? Here's how to use it!
When to use your credit note?
When deciding to travel to Japan and using your credit note, please make sure you take note of the official recommendations. Japan's borders are currently closed and the Japanese government has not made an official statement on when they will reopen the country to international tourism.
While it is currently impossible for nationals of many countries to travel to Japan, it is possible to envisage a gradual reopening of Japanese borders in 2022.
Japan Experience recommends that its customers wait for an official announcement from the Japanese government and the start of Japan's reopening before considering any travel postponement or using the credit note you have received from us.
Official travel advice links:
How to use your credit note for tours, products or services?
For products and services (Japan Rail Pass, Sim Cards, Pocket Wifi, Suica / Pasmo Cards, Airport Transfers, Activity Reservation and Car Rental), the expiry date for making a new booking using a credit note has been extended to September 2022.
Please note that adequate alternatives will be provided if the situation in Japan has not improved by then.
When you decide to use your credit note, please contact us by email at contact@japan-experience.com, including the following information:
Order Number
Full Name
Please attached the credit note (PDF format) that you received when canceling your order
Details of the order you wish to place: e.g. name for JRP and number of products. 
Best contact number to reach you
What to do when the credit note amount is different from the new order?
If the amount of your new order is greater than the amount of the credit note, you will need to pay the difference.
If the amount of your new order is less than the amount of the credit note, you have the option to add products or services. Guided tours, activities, car rental, internet access, or Japan Rail Pass, there are many products available that will make your trip more comfortable and enjoyable!
Do not want to use the remaining amount on the credit note? If you would prefer a refund for the remaining amount of the credit note, please note only a maximum of 10% of the total amount of your credit note can be refunded.