Tokyo Big Sight
東京ビッグサイト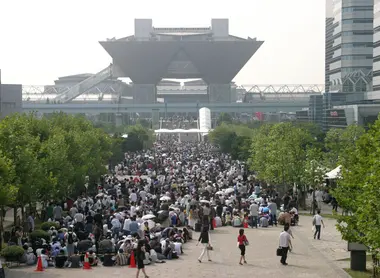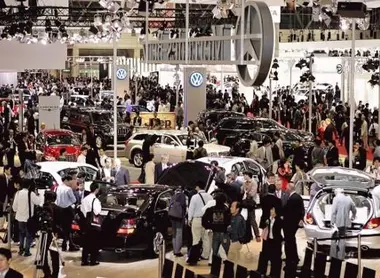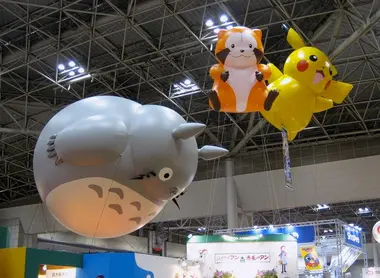 Tokyo Palace of Congress
It is a place that many have seen before. We recognize it by its original form and its events, but few really know what it is.
A landmark in Odaiba
Inaugurated in 1996, the Tokyo International Exhibition Center, commonly known as Tokyo Big Sight, is Tokyo's palace of congresses. It hosts all major cultural events, technological and professional of the capital.
The place immediately recognizable by its tower that consists of four inverted pyramids raised on pillars. This design vaguely resembles a traditional Japanese gate, mon, in a contemporary style.
At the heart of annual events
Tokyo Big Sight stands at 58 meters high and offers more than 230 000 m² of exhibition space. It is natural that the place has turned into a place of appointment. Soon the Comic market and Anime Japan will be moved to accommodate the crowds of otaku. The place also hosts the Tokyo Motor Show, conferences on advanced technologies, fairs, fashion events, etc.
Tokyo Big Sight was one of the poles that enabled the development of the island of Odaiba and its adoption in the daily lives of the people of Tokyo. It contributes to the modern image that is given to the island from the 90s and its cultural and touristy aspect.
---
Address, timetable & access
All the themes of the city